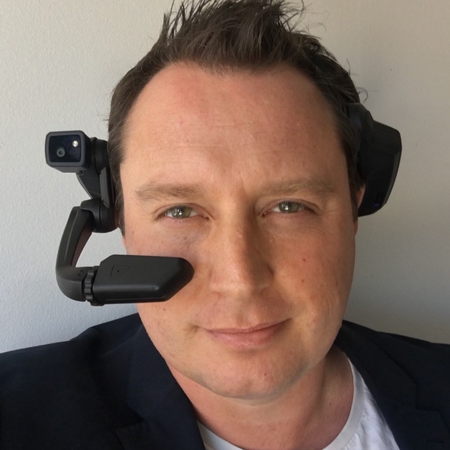 David Francis
CEO & Co-Founder, Virtual Method
Augmenting Human Workers for Robot-Scale Impacts and Productivity

Robots are awesome (for sure), and how Amazon automates its warehouses is mind-blowing, but so much of this technology is incredibly expensive, takes a very long time to implement and is a daunting prospect for many companies in the logistics and associated industries. Good old-fashioned humans are still at the core of what moves product throughout Australia and the world. But what if we could augment those people, train them 15x faster and transform + digitise their human capabilities so they could be 30%+ more productive - as well as being safer?

This is the at the very core of David Francis' talk: about how Digital Twins, XR, AI computer vision, wearable computing and virtual-kinetic remote training is taking workforces from zero to skilled, from overloaded to guided, from error-filled to near perfect - across Fortune 500's worldwide. The automation stop-gap of human augmentation is a huge opportunity, and the technology around it is no longer 'nascent or emerging'.

About David:

Based out of Barangaroo, Sydney, David has been at the forefront of consumer-facing + operations-critical Augmented and Virtual Realities (collectively: 'XR') since 2011. Working with US-based XR pioneer DAQRI initially and producing a number of the very first XR campaigns for global brands, he then became the first XR-dedicated enterprise senior-manager within Australia's largest print communications group, IVE. In 2016 he co-founded Virtual Method with Carli Johnston, and is the current CEO.

Virtual Method is highly specialised-in the worlds of 3D visualisation, Digital Twin, Immersive Training, Wearable Computing and Metaverse Strategy.

David has been an invitation-keynote speaker at conferences around Australia, Europe and across Asia, and is a thought-leader on the application of XR to the enterprise.