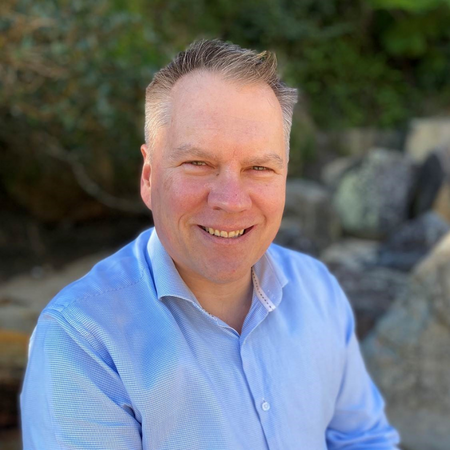 Dr Roger Kermode
Director Business Development, UTS Faculty of Engineering & IT. Director, Space Research Network
UTS Tech Lab - Working with Industry to Enable Advanced Manufacturing

Industry, economists and politicians have all observed that while Australia's universities are highly competent at conducting research, they are less so at working with Industry to get that research into practice. UTS is tackling this head on at UTS Tech Lab to solve this challenge and unlock new ways for industry and small business to work with UTS researchers and students to achieve outcomes sooner with less capital than they could on their own. Come hear how UTS's three simple engagement principles of "Industry First", "Enable the Ecosystem" and "Everybody Wins" are being applied to help companies, large and small, work together with UTS to leverage Industry 4.0 thinking, co-location and the latest technologies to enable the next generation of advanced manufacturing and how this will impact our factories of the future as Australia looks to increase its sovereign manufacturing capability.

About Roger:

Roger leads business development for UTS' Faculty of Engineering and IT with a current focus on Space, Defence and Advanced Manufacturing. He has over 20 years of deep technology and early-stage commercialisation experience from roles that span Corporate, Consulting, Startups and Academia in Australia the USA and Asia. He has been working closely with the WPCA for the past two years as a technical advisor on the creation of Advanced Manufacturing Research Facility (AMRF) and more recently on establishing an ecosystem for electronics manufacturing in high growth industries to feed into and leverage the AMRF. His previous roles include serving as HPE's Regional Chief Technologist for Communications Media and Entertainment and Practice Principal for Analytics and Data Management helping clients in Finance, Retail, Gaming and Telco industries. He was a co-founder at Pushstart accelerator that delivered a 12x return to investors, founding CTO/COO at iPrime (sold to Yahoo!7) and holds Ph.D. and Master's degrees from the MIT Media lab where studied as a Fulbright scholar.